For the discriminating coffee lover in you . . .
Casa d'Iorio offers premium coffee and brewers. Our coffee beans are imported specifically for
our proprietary blend and roasted only when an order is placed.
SHOP NOW
About Us​​
We are a producer and distributor of high quality food and beverage products since 1986. We are located in in Mississauga, Ontario, Canada. Our 32,000 sq. ft. production, warehouse & distribution facilities are state of the art, subject to our stringent and unparalleled Health and Safety Standards. We welcome you to drop by and tour our plant and sample our products.
Casa d'Iorio coffees are made from a special blend of the finest selected grade-A, mountain-grown Arabica coffee beans, roasted fresh every day. Arabica coffee beans, grown at high altitudes, require a very particular temperature and humidity to become the quality of bean that is needed to meet our high standard of roasting. This delicate growing cycle of the Arabica coffee tree is what allows the beans to produce a very distinguishable coffee full of rich flavor and aromas with no bitter after-taste.
What makes our coffee different?
(a) We blend 4 different types of Brazilian Arabica beans and roast each of them at their optimum temperatures. Every coffee bean requires different optimal roasting temperatures. Most coffee suppliers will blend their coffee first, then roast it at a median temperature. By contrast, we roast each of these high quality beans at a different temperature, each at their own optimal temperature, and after roasting, and only then, do we blend the different beans.
Our high quality Brazilian Coffees taste great, and nothing beats the taste of a good pulped natural Brazilian Bean used as a base for our espresso blends. Our blends produce more crema and body, adding more sweetness to the brew and providing a great backdrop to the coffee. Our coffees are nutty, sweet, low acid, and develop an exceptional bittersweet, chocolate roast taste.
(b) All Casa d'Iorio coffees are roasted fresh every day, and they are immediately packaged after roasting in our resealable stand up pouches. This preserves the fresh flavour for months to come. These pouches are specially laminated with three layers of food grade material to provide the ultimate barrier of protection against UV lighting, moisture and oxygen. All our coffees have a Zip-Lock closure and tear notches for convenience of storage and freshness.
(d) Since all our beans are fresh roasted and packaged immediately after roasting, we supply a one way degassing valve on all our coffee bags. This degassing valve releases air from within the bag, with out allowing outside air back in. It keeps your coffee fresh as the day it was roasted.
We are very proud of this unique feature that is included in all of our coffee products. Compare before you buy. You will see that no other coffee supplier take the time or effort to protect your coffee's shelf life like we do.
Find out what makes us unique.
Please browse our state-of-the-art brewing systems and out specially blended coffee. The high quality and durability of our products insure that this is a purchase you will never regret.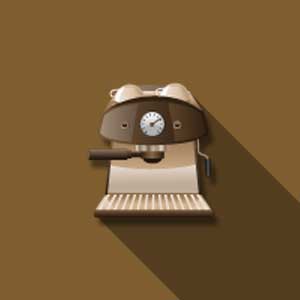 BREWERS
We have an impressive selection of the finest brewers available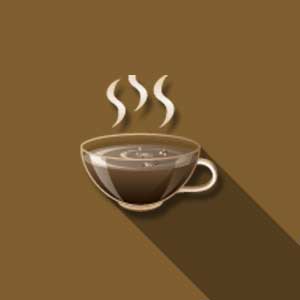 ACCESSORIES
The perfect accessories for the perfect coffee
Frequently Asked Questions
Find the answers here