[ultimate_info_banner banner_title="BULK WATER" banner_desc="Featuring Distilled, Demineralized, Deionized or Spring water in bulk for your industry." button_text="Learn more" button_link="url:https%3A%2F%2Fpuretap.ca%2Fabout%2F%23x-content-band-6||" info_alignment="ib3-info-left" info_effect="fadeInLeft" banner_image="id^480|url^https://puretap.ca/wp-content/uploads/2016/01/tank1.jpg|caption^null|alt^null|title^tank1|description^null" banner_size="375″ ib3_alignment="ultb3-img-center" ib3_effect="ultb3-hover-4″ overlay_color="rgba(30,115,190,0.55)" banner_img_height_large_screen="1000″ banner_img_height="1000″ banner_img_height_tablet="1000″ banner_img_height_tablet_portrait="1000″ banner_img_height_mobile_landscape="1000″ banner_img_height_mobile="1000″ button_color="#ffffff" button_text_color="#ffffff" button_text_hover_color="#17478f" button_border_width="1″ button_border_radius="20″ title_color="#ffffff" desc_color="#ffffff" title_font_size="desktop:25px;" title_line_height="desktop:40px;" desc_font_size="desktop:15px;" desc_line_height="desktop:25px;" button_font_size="desktop:15px;" title_font_style="font-weight:bold;"]
[ultimate_info_banner banner_title="DISTILLER AND WATER PARTS" banner_desc="Puretap offers water distiller equipment and parts from all the major water distiller companies." button_text="Shop Now" button_link="url:https%3A%2F%2Fpuretap.ca%2Fproduct-category%2Fwater-distillers%2F||" info_alignment="ib3-info-left" info_effect="fadeInLeft" banner_image="id^317|url^https://puretap.ca/wp-content/uploads/2016/01/water-drops-3872×2592-wallpaper-1674078.jpg|caption^water-3872-2592-wallpaper|alt^null|title^water-3872-2592-wallpaper|description^null" banner_size="375″ ib3_alignment="ultb3-img-center" ib3_effect="ultb3-hover-4″ overlay_color="rgba(132,132,132,0.7)" banner_img_height_large_screen="800″ banner_img_height="800″ banner_img_height_tablet="800″ banner_img_height_tablet_portrait="800″ banner_img_height_mobile_landscape="800″ banner_img_height_mobile="800″ button_color="#ffffff" button_text_color="#ffffff" button_text_hover_color="#17478f" button_border_width="1″ button_border_radius="15″ title_color="#ffffff" desc_color="#ffffff" title_font_size="desktop:25px;" title_line_height="desktop:40px;" desc_font_size="desktop:15px;" desc_line_height="desktop:25px;" button_font_size="desktop:15px;" title_font_style="font-weight:bold;"]
[ultimate_info_banner banner_title="NEED COFFEE AND BREWERS?" banner_desc="Casa d'Iorio has state-of-the-art brewing systems and premium coffee beans are imported specifically for our proprietary blend and roasted only when an order is placed." button_text="Learn more" button_link="url:https%3A%2F%2Fpuretap.ca%2Fcasa-diorio%2F||" info_alignment="ib3-info-left" info_effect="fadeInLeft" banner_image="33|https://puretap.ca/wp-content/uploads/2016/01/coffee-beans-wallpaper-4.jpg" banner_size="375″ ib3_alignment="ultb3-img-center" ib3_effect="ultb3-hover-4″ overlay_color="rgba(137,47,13,0.7)" banner_img_height_large_screen="800″ banner_img_height="800″ banner_img_height_tablet="800″ banner_img_height_tablet_portrait="800″ banner_img_height_mobile_landscape="800″ banner_img_height_mobile="800″ button_color="#ffffff" button_text_color="#ffffff" button_text_hover_color="#17478f" button_border_width="1″ button_border_radius="20″ title_color="#ffffff" desc_color="#ffffff" title_font_size="desktop:25px;" title_line_height="desktop:40px;" desc_font_size="desktop:15px;" desc_line_height="desktop:25px;" button_font_size="desktop:15px;" title_font_style="font-weight:bold;"]
[ultimate_info_banner banner_title="BUY OR RENT" banner_desc="We have many new and used coolers to choose from. We also carry all the water cooler accessories that you may need!" button_text="Learn more" button_link="url:https%3A%2F%2Fpuretap.ca%2Fcontact%2F||" info_alignment="ib3-info-left" info_effect="fadeInLeft" banner_image="id^6899|url^https://puretap.ca/wp-content/uploads/2020/02/5gallon.png|caption^null|alt^null|title^5gallon|description^null" banner_size="375″ ib3_alignment="ultb3-img-center" ib3_effect="ultb3-hover-4″ overlay_color="rgba(30,115,190,0.55)" banner_img_height_large_screen="800″ banner_img_height="800″ banner_img_height_tablet="800″ banner_img_height_tablet_portrait="800″ banner_img_height_mobile_landscape="800″ banner_img_height_mobile="800″ button_color="#ffffff" button_text_color="#ffffff" button_text_hover_color="#17478f" button_border_width="1″ button_border_radius="20″ title_color="#ffffff" desc_color="#ffffff" title_font_size="desktop:25px;" title_line_height="desktop:40px;" desc_font_size="desktop:15px;" desc_line_height="desktop:25px;" button_font_size="desktop:15px;" title_font_style="font-weight:bold;" css_infobanner=".vc_custom_1590700620220{margin-top: 0px !important;margin-right: 0px !important;margin-bottom: 0px !important;margin-left: 0px !important;padding-top: 0px !important;padding-right: 0px !important;padding-bottom: 0px !important;padding-left: 0px !important;}"]
Spring Water
Quality Product
Puretaps' spring water comes from Caledon and Hillsburg springs in Ontario. They are natural spring aquifer which are protected against all environmental influences.
Distilled Water
Guaranteed
Puretap distilled water is a virtually pure form of water that has been heated to boiling, creating steam vapour, leaving behind the vast majority of contaminants. Distilled water kills viruses, bacteria, giardia and other forms of micro-organisms.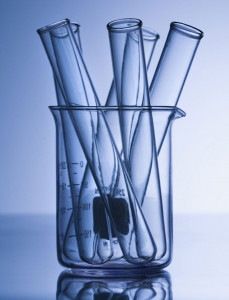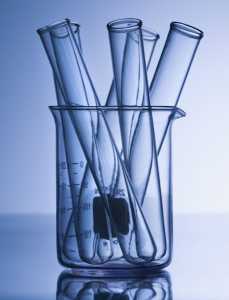 LAB ANALYSIS
We care about the water you drink. It's not just a catch phrase. Get specific industry information here!